"You need to spend money to make money,'' as the old maxim goes.
Perhaps you're expanding and want to kickstart your growth plans, or maybe you're looking to invest in new technology that will transform your business. Or perhaps unforeseen circumstances mean you need capital to maintain cash flow.

Whatever your reason, applying for the right loan can be baffling and time-consuming. At Funding Options, we're on a mission to make it quick and simple for ambitious business owners to secure funding. In fact, our record is 1 ½ hours!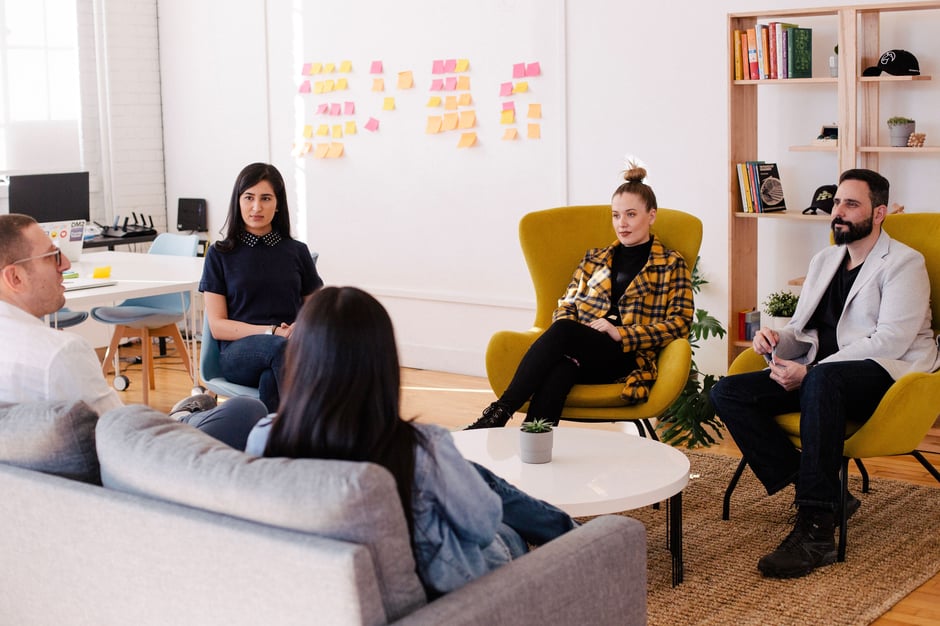 Caption: Funding Options' award-winning technology pinpoints the right business funding options for your situation.
How do business loans work?
Simply put, a business loan works when a lender gives a business owner a sum of money which they must pay back with interest over a set period of time. It sounds easy enough, but there are dozens of business loan types out there.
The main categories include:
Secured loans
Unsecured loans
Revolving credit facilities
Business cash advances
Within these groups you'll find even more options for different situations. The interest rate you pay will vary depending on your circumstances.
Will I be eligible for a business loan?
Every lender has slightly different eligibility criteria. Amongst other things, you'll be asked to provide information about your turnover and profit, trading history and payment history. It definitely helps to be prepared by having your documentation in order.
One huge advantage of applying for a business loan with Funding Options is that you'll know which loans you're eligible for in a matter of minutes.
How to get a business loan with Funding Options
Our award-winning algorithm and team of experts will matchmake you with the most relevant funding options.
Here's what you can expect.
Step 1: Starting the Process
The first step is to tell us how much finance you need, what it's for and how long you need it for. Next, we'll ask for information regarding turnover and profit, trading history, payment history and your sector.
The information you provide helps us determine which products you're eligible for so we can match you with products that make sense.

Step 2: Matchmaking with Lenders
Your Business Finance Specialist will request copies of documentation such as bank statements and filed accounts. Once they have everything they need, we'll reach out to the lenders that match your situation best.
If the lender thinks everything looks great, you'll receive an "Agreement in Principle" which means your application should be accepted.
If you get multiple agreements in principles, it's time to decide which you'd like to go for.
Step 3: Making a Move
Providing both you and the lender are happy to go ahead, you'll enter the "in credit" stage. The lender carries out due diligence checks and delves into your credit history, bank statements and other things to ensure your application is viable "in practice" as well as "in principle".
This usually takes around 48 hours, but it can be longer (or shorter) depending on the complexity of your application.
Step 4: Ready to Commit
Scenario 1: You've been accepted - hurray!
Now it's time to read through the terms of your offer and make sure you're happy to proceed. (The lender might also request further details from you at this stage.)
Funding Options' Business Finance Specialists can help you with any questions you may have before you sign on the dotted line.
Scenario 2: Unfortunately, your application has been declined.
Don't give up hope just yet. If you don't pass the lender's criteria, Funding Options can approach a new lender on your behalf if that's what you want.
Step 5: A Happy Union
Upon accepting the offer, the money will reach your account within a couple of days. Technically speaking, this is called "drawdown", meaning you've drawn money from the lender into your own account.
Your funding mission is complete.
Now you're free to fulfil your business goals, whatever they may be!
VIDEO: Indiebrands founder Doug Cunningham shares his Funding Options story.